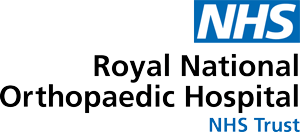 Amazing Private Care team
Without any sign, the Covid-19 hit us heavily. The Private Care ward suddenly turned into a unique ward to care for all Covid, or suspected Covid, patients in the Royal National Orthopaedic Hospital, as well as suspected Covid trauma patients from neighbouring hospitals.
We were anxious and frustrated but we didn't stop, we moved forward to fight against this dangerous virus. All team members work closely and tirelessly together. The beginning was extremely hard. Shortage of staff, lack of PPE, lack of information, lack of appropriate training, heavy workload, all of these made the situation even worse.
However, soon after, we began to receive support from APH team and the hospital management team which helped picked us up, provided us with more staff to meet the high demand from our ward.
The thing that amazed me most was the daily communication email sent from the senior hospital management team. It delivered all the latest information about the pandemic, made me keep up with the change in the hospital and the country. It became a routine for me to read these emails every night when I was lying in bed, I felt I was reassured and protected, it made me believe the RNOH management team was trying their best to protect us and protect all the patients.
It reduced my confusion and gave me a lot of confidence and encouragement while I was working on the frontline to fight against this Coronavirus. I understood nobody knew this virus before, but everybody was trying hard to fight against it to save lives. I felt our team became stronger and stronger, more and more confident to deal with this pandemic. I am extremely proud of our team.
Private Care staff - a great team!
Private Care staff – the warmest family!
Private Care staff —the bravest soldiers!
Private Care staff – the strongest public health protector!
Private Care staff - everyone is a hero!
Prev
Next