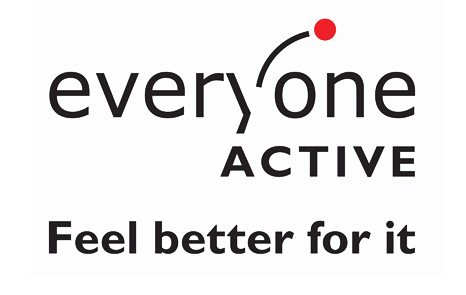 Anthony's Traineeship Journey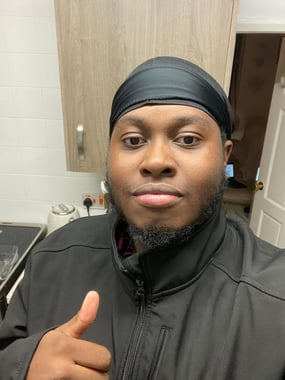 Meet Anthony. Anthony is currently working towards completing his traineeship as a Receptionist at Everyone Active's Northolt Leisure Centre.
How did you find out about traineeships and why did you decide to undertake one?
I found out about the traineeship from my mum who told me about the service Hawk Training offers to young people.
What did you find challenging about your traineeship?
Working at the desk when there were a lot of people standing in the queue. At times it made me lose sight of the job and played a role in me feeling anxious because there was a large crowd.
How do you think you are contributing to Everyone Active?
Very well as I am learning new skills as a receptionist and this helps me progress at work. It allows me to show Everyone Active that I am a good worker and am able to bring more ideas to Northolt Leisure Centre.
What was the most inspiring thing that happened during your traineeship?
Once when I was rushing with typing a customer's name on the computer system and I couldn't find her. I tried other methods to find her account but couldn't locate it and I felt rushed because I had customers at the gate waiting for me to let them in and customers in the queue waiting for me. During this time the customer really helped me by calmly encouraging me to take my time and she slowly repeated her name to me.
How has the traineeship benefited you? What skills have you learned?
I have learned to take phone calls in the centre. I understand the prices of the membership and the prices for the sessions. I have learned how to transfer calls to another desk and use the card reader to take payments.
Who has supported you and who have you supported during your programme?
My employees supported me if I needed anything or feel stuck. I know what to ask them and how they can help me. I have given advice to a teenager who was about to start working in the leisure centre. My advice was to never rush anything and always tell the customer when you don't understand something.
What would you say to someone who was deciding whether they should do a traineeship?
I would tell them to do the traineeship because it isn't working in a job immediately and it gives you a chance to earn a place in the company by working with them. This allows them to monitor your progress and guide you through the company.
How did you find the advice and guidance given throughout the traineeship duration?
The advice and guidance is easy to follow and understand with enough time given to complete the required tasks of the traineeship.
What are you doing now and has this traineeship helped you to achieve your goals?
I am currently working at Northolt Leisure Centre in a traineeship role which has allowed me to achieve my goal of working in the leisure centre. I would like to continue with my progress of working there as a staff member.
Would you recommend Hawk Training as a training provider to others looking to do a traineeship?
Yes I would. If anyone is looking into doing a traineeship, Hawk Training support you in gaining new skills whilst working. Their traineeships provide the chance for to work towards getting a job from the company that you undertake your programme at.
If you had to use one sentence to describe your traineeship what would it be?
I would like to thank Hawk Training for giving me the opportunity to showcase what I can do, working within Everyone Active. Hopefully they are impressed with my work!
Prev
Next