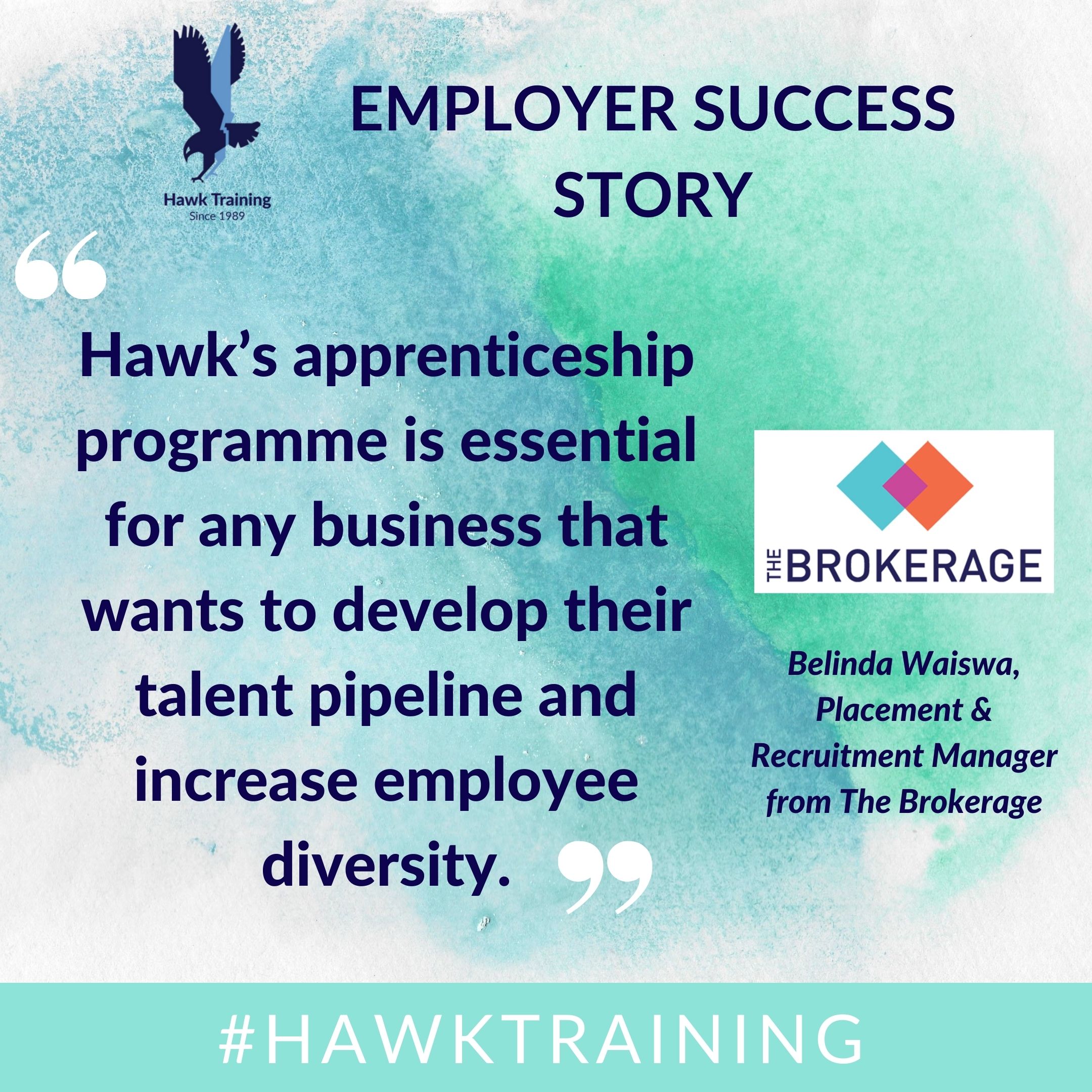 The Brokerage Case Study
This National Apprenticeship Week, we caught up with Belinda Waiswa, Placement & Recruitment Manager from The Brokerage, to find out how our apprenticeship programme has impacted them...
How have apprenticeship programmes impact your organisation?
It has had a positive impact, as Annie (our apprentice) has helped us to demonstrate what we preach when it comes to talent development. She has also brought with her fresh ideas, has helped us become more productive, improved our services and is contributing to our business objectives. Personally, working alongside an apprentice has made me more efficient at work as I have had to review our practices and look at them through a young person's eyes. I have also been able to take on more projects, as well as develop new services for the charity.


What apprenticeship challenges have you faced (particularly over the past year)?
For us, as a social mobility charity that is dedicated to supporting young people to reach their full potential and works with employers to change their practices, it is deeply important that we practice what we preach when it comes to apprenticeships. However, as a small charity with limited resources, the idea of bringing in an apprentice, as oppose to someone with more experience, did initially feel daunting. But we needn't have worried, the benefits of having an apprentice have far outweighed any concerns we may have had.


What are the main benefits of hiring an apprentice?
It's the fresh perspective and point of view that an apprentice brings during discussions and on projects. It's also the connections that they can build on the charity's behalf, Annie is an excellent ambassador for our organisation.


Who has supported you during your apprenticeship programmes? All my colleagues at The Brokerage and Hawk Training have supported me in developing the programme and in nurturing Annie's skills, so that she can progress in her career.


What would you say to someone who was deciding whether they should do an apprenticeship?
An apprenticeship will give you the crucial skills and work experience needed for any career, as well as the necessary training and qualifications needed for that particular job role. The best part/perk of an apprenticeship is that everything is paid for by your employer, so you will have no student debt!


How did you find the advice and guidance given throughout the apprenticeship duration?
So far, Hawk really helped me explain to the organisation the process and is on hand if I need anything.


Would you recommend Hawk Training as a training provider to others looking to do an apprenticeship?
Yes!


If you had to use one sentence to describe Hawk Training's apprenticeship programme what would it be?
Hawk's apprenticeship programme is essential for any business that wants to develop their talent pipeline and increase employee diversity.
Prev
Next