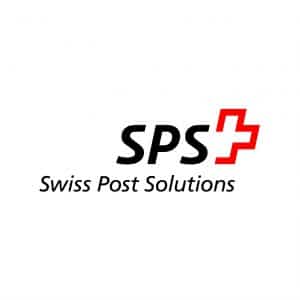 John's Apprenticeship Journey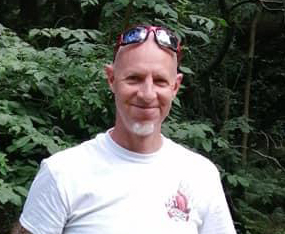 Meet John. John is currently working towards his Level 3 Team Leader/Supervisor Apprenticeship as a Swiss Post Mail Room Supervisor at Marks and Spencer Head Office. We spoke to John about how he's been finding his apprenticeship so far...
How did you find out about Apprenticeships and why did you decide to undertake one?
My previous manager saw potential in me, knew that I was looking to progress further in my career and recommended me to apply for the apprenticeship through the Swiss Post Academy. I applied through the Academy and after going through the various entry requirements, was successful in securing the apprenticeship which has been beneficial to me ensuring I'm a more developed, skilled leader and an asset to the business.
What did you find challenging about your apprenticeship?
The Covid-19 pandemic and how it impacted on adapting to new and different working practices was a challenge to my apprenticeship due to having to be more operational in my duties, necessary to meeting our required Service Level Agreements with fewer resources available to me. This has thankfully eased, and I am now able to achieve more in leadership with the time available to me.
How do you think you are contributing to your organisation?
I have added value to the organisation by being innovative and implementing efficient working practices for my team, ensuring our business operation runs more accurately and efficiently when processing incoming and outgoing couriers and delivering items to recipients correct locations, especially with many of the client staff working from home.
What was the most inspiring thing that happened during your apprenticeship?
I have been inspired by receiving positive feedback on my development and progress and especially when the client noticed the positive working change to our mail room, and in part was a contributing factor to us winning the Swiss Post Team of the year Award.
How has the apprenticeship benefited you? What skills have you learned?
I have benefitted in gaining new knowledge and skills enabling me to be a more successful leader. I have learned how to manage my team more effectively, communicate better and have gained more confidence in delegating duties down to my team.
Who has supported you and who have you supported during your programme?
My Tutor, Karen Boon, my line manager (the late Steven Duggan and my current line manager Michael Kassaye) and my team have been a great support to me, and I have been able to give back by supporting my team more and adding to our business values by putting into practice the knowledge I have gained through this apprenticeship.
What would you say to someone who was deciding whether they should do an apprenticeship?
I would recommend this apprenticeship to anyone looking to further their career as I have truly benefited in developing personally and professionally with proven results. It gives you independence, confidence, keeps you motivated and practice on the job is highly rewarding when you see the results of the knowledge and skills you have gained.
How did you find the advice and guidance given throughout the apprenticeship duration?
The advice and guidance are easy to follow and understand with enough time given to complete the required tasks of the apprenticeship.
Are you looking to take your qualification further and undertake the next level?
My goal is to progress to the next level of leadership, gaining experience of being a manager and putting my achievements to work. I will then seek to further my skill building and knowledge in higher leadership.
What are you doing now and has this apprenticeship helped you to achieve your goals?
I plan my team effectively with weekly planning (staff rota and team meetings) and have greatly benefited from Hawk Training with the knowledge they have provided me in being able to do so. My confidence has improved with delegating, and I have gained a much more in-depth view of leadership qualities.
Would you recommend Hawk Training as a training provider to others looking to do an apprenticeship?
I would highly recommend Hawk Training to anyone wishing to develop and gain excellent leadership skills.
If you had to use one sentence to describe your apprenticeship what would it be?
This apprenticeship has been of great value to me, and I have gained more belief in myself and my abilities.
Prev
Next