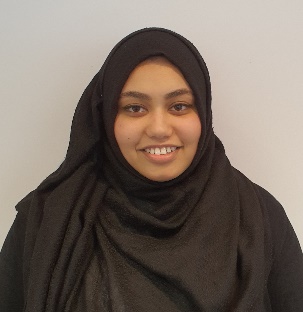 Laraib's career journey...
We are catching up with Laraib, Examination's Administrator at Hawk Training. Laraib undertook her apprenticeship at DB Schenker Ltd, an international freight forwarding company. Laraib completed Level 3 Business & Administration and Level 4 Business & Project Management.
How did you find out about Apprenticeships and why did you decide to undertake one?
I discovered Apprenticeships through my own research as my school was encouraging the University route, but I felt this was not for me and wanted to take a different path.
What did you find challenging about your apprenticeship?
I feel I adjusted to my apprenticeship and work life quite well, but I did find the longer working hours and fewer holidays a little bleak. As I was used to a much shorter school day and significantly longer school holidays.
What was the most inspiring thing that happened during your apprenticeship?
The most inspiring thing about my apprenticeship experience was the number of opportunities I received. Traditionally apprentices are thought to just make the teas & coffees, but I was given numerous chances throughout my course to develop myself. One of the most beneficial opportunities I was given was the chance to implement a new software that would improve the efficiency of our department. This involved trialling the system, marketing it to various regional heads (for our overseas offices), training the users of the system after implementation and then maintaining its upkeep. The benefits and skills I gained from an experience like this would not have been possible if it wasn't for my apprenticeship.
How has the apprenticeship benefited you?
I learned a countless amount of skills from my apprenticeship experience which I don't think I could have learnt as quickly elsewhere, but the most important things that have learned are work ethic and self-confidence.
What would you say to someone who was deciding whether they should do an apprenticeship?
It will be the best decision you will ever make. If you are not 100% set on going to university, then definitely look at apprenticeships. Apprenticeships are so diverse now that you will most likely find an apprenticeship for a course that you want to do at university and doing something you love without having a huge debt at the end is always an advantage.
What are you doing now and has this apprenticeship helped you to achieve your goals?
This apprenticeship has allowed me to gain so many transferrable skills that I was able to change sectors from freight forwarding to working in the education sector at Hawk Training. It has always been a goal of mine to work in the education sector where my work can have an effect for the greater good which again, I would not have been able to achieve if it wasn't for my apprenticeship.
If you had to use one sentence to describe your apprenticeship what would it be?
A life changing experience with nothing to lose and everything to gain.
Prev
Next