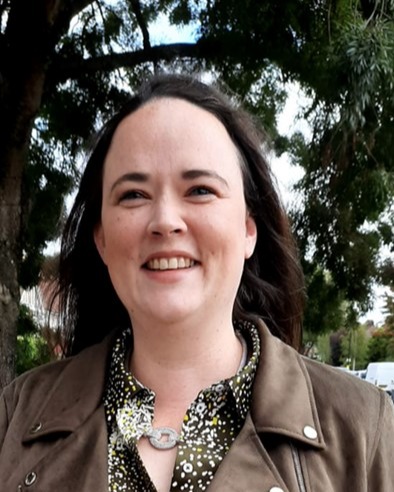 Natalie's career journey...
We are catching up with Natalie, a Complaints Officer for Adults' and Children's Services at Ealing Council. Natalie was an apprentice in the council from April 2019 to April 2020, which led to a permanent role. She even won an Apprentice of the Year award in 2020.
Why did you become an apprentice?
I left school early with no qualifications and I started working full time at the age of 18. I spent seven years working at McDonald's, followed by four years at Ladbrokes. Having three children, I was not really thinking about a career. I just wanted to earn some money and go home to my family.
In 2018 my husband passed away. I realised that life is short and I wanted to do more with my life - to better myself and make my children proud.
I received an Ealing News Extra email with information on apprenticeships. I had always thought apprenticeships were for school leavers, but I was happy to see there was no upper age limit requirement. It was difficult to decide whether it would be worth taking a pay cut for a year, possibly more, and work in such a different environment but I decided to apply and see how it goes. I'm so glad I did.
Why did you choose this apprenticeship?
The role was suggested to me by the apprenticeship team after I attended the initial workshop.
When I read the role profile, I was very scared. I did not feel that I was confident enough to be working so closely with councillors, residents and the voluntary sector but the team was right - it was the perfect job for me and I really enjoyed it. My confidence has grown so much and I have met an amazing network of people. After the end of my apprenticeship, I had a choice of two jobs in the council.
Did you face any challenges during your apprenticeship?
My main challenge was studying and qualifications. I had to take my maths, English and IT exams as well as doing my business admin units as I had not done them in school. With a lot of support from my tutor Peter from Hawk Training, the apprenticeship team and my team, especially my manager Tan, I managed to pass my exams and gain my qualification.
I also struggled with confidence when I first started. I thought I'd be looked down upon as an apprentice but everyone I have met at the council welcomed me very well and was very supportive and helpful. Nobody treated me any different.
Would you recommend to people becoming an apprentice?
Yes. An apprenticeship is a great way to start a career and get qualifications. It's a good foot in the door and both London Borough of Ealing and Hawk Training are amazing places for apprentices.
Prev
Next