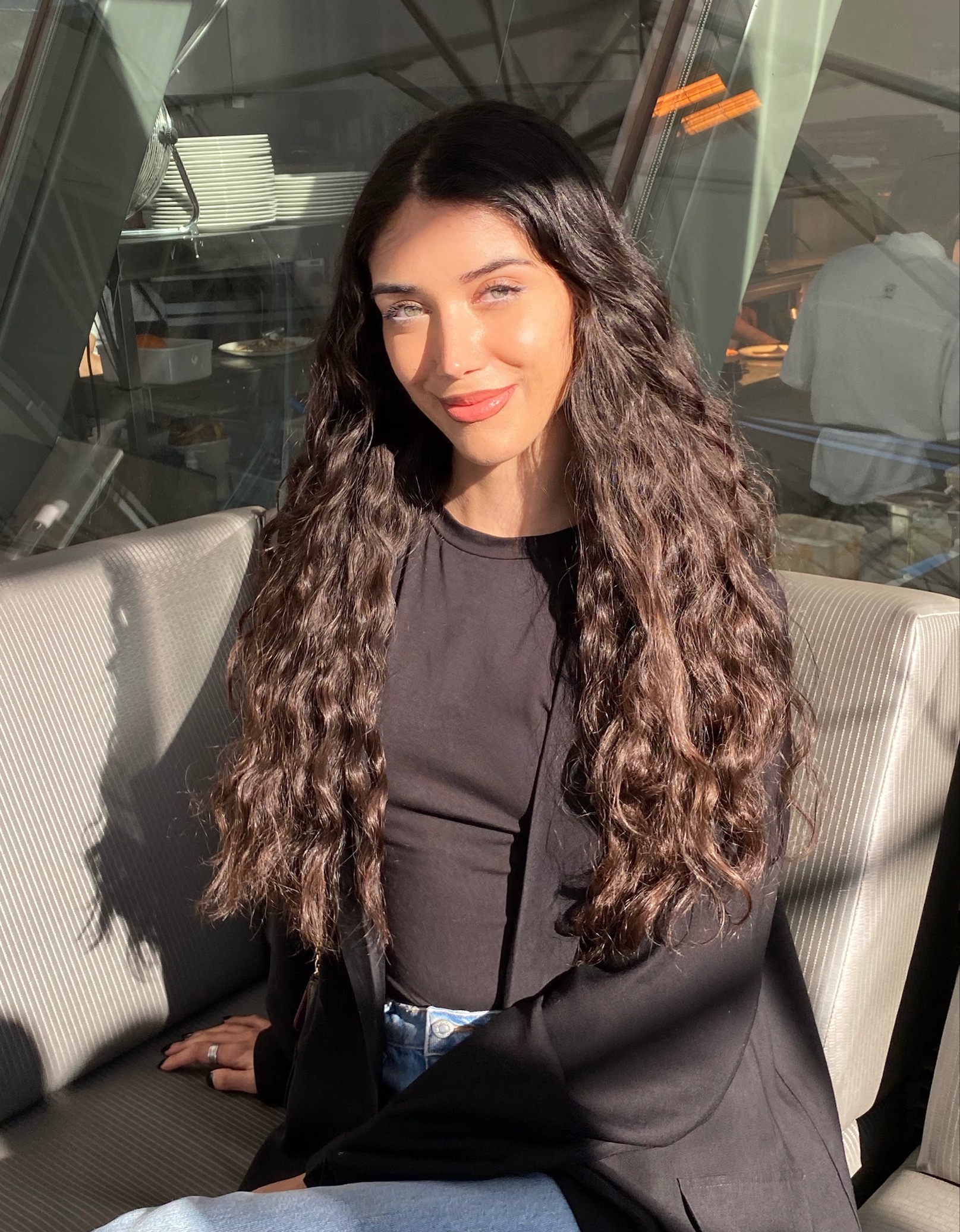 Orkide's career journey...
We are catching up with Orkide, Business Development Administrator at Hawk Training. Orkide started her career journey with Hawk earlier this year when simultaneously begun her Level 3 Business Administrator apprenticeship programme.
How did you find out about apprenticeships and why did you decide to undertake one?




I found out about apprenticeships while I was on my gap year after finishing college. My plan at the time was to take a gap year before going to university, but I wasn't 100% convinced that this was the right option for me as I was yet to find a course that I felt was worth committing to. I started doing some online research on different programmes, routes, etc. and I came across an apprenticeship in the business industry. The aspect of working while studying towards a relevant qualification is what appealed to me the most - although I had no intentions on going to university, I knew I still wanted to further my knowledge and gain qualifications.



What is the most inspiring element of your apprenticeship?


When my team exceeds monthly target. Knowing that I contributed to this success is very fulfilling and it certainly motivates me to continue working hard. Being recognised for my hard work and efforts is also very rewarding, which I think is important especially as an apprentice when you're just starting out at a new company with a new role.
How has the apprenticeship benefited you? What skills have you learned?




Gaining relevant skills and knowledge on the job while being exposed to real-life situations has allowed me to gain beneficial work experience and confidence within myself. This has led to different opportunities arising that I never would have considered before starting an apprenticeship.
Who has supported you and who have you supported during your programme?




I receive continuous support from all my colleagues on a daily basis, and I am consistently being pushed to challenge myself by taking on new tasks, trying new things, and learning to get out of my comfort zone.

What would you say to someone who was deciding whether they should do an apprenticeship?


If the industry you want to work in has apprenticeships available, you should definitely go for it. Gaining a qualification with relevant work experience, not having to pay university fees, receiving a salary, and gaining independence are all just a few advantages of choosing to go down the apprenticeship route rather than university. Apprenticeships are also a great way for you to transition into a new industry if you have no relevant experience or skills.
How did you find the advice and guidance given throughout the apprenticeship duration?


I've received a great amount of support throughout my programme from my colleagues, my manager, and my tutor. Having this support system certainly makes it easier to ask questions, whether it's about my job role or the apprenticeship.
Are you looking to take your qualification further and undertake the next level?


I intend on furthering my knowledge and hopefully progressing to a higher-level apprenticeship upon completion of my current programme.
What are you doing now and has this apprenticeship helped you to achieve your goals?


I am currently working towards gaining more experience and knowledge on the data side of the business. With the support of my manager and colleagues, in combination with the relevant apprenticeship modules, I am making good progress towards this.
Would you recommend Hawk Training as a training provider to others looking to do an apprenticeship?


100%! The tutors are so lovely, and everyone is so supportive and understanding. The number of supporting resources you can use throughout your programme makes it so much easier for you to really understand the modules for example, workshops, online resources, tutor support, etc.




If you had to use one sentence to describe your apprenticeship, what would it be? Doing an apprenticeship has been an eye-opener as it has allowed me to see my full potential, identify my strengths, and be confident in knowing the career goals I want to work towards.
Prev
Next