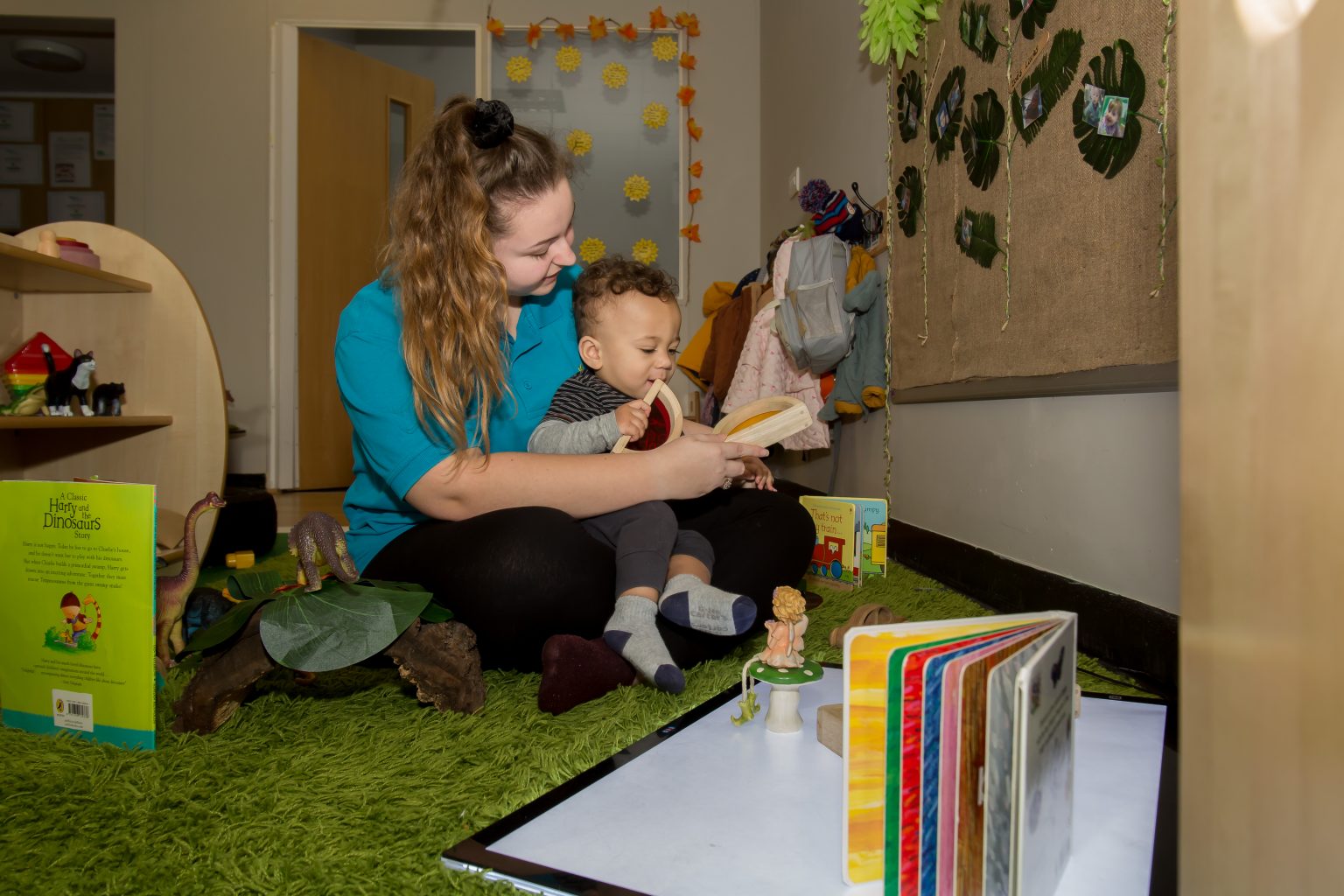 Shannon's career journey...
We are catching up with Shannon who started her journey with Hawk in September 2018. Shannon undertook her apprenticeship at Playtime Nursery in Staines. In April 2020 Shannon qualified as a Level 3 Nursery Practitioner.
What skills were you able to acquire and put into practise?
The childcare units educated me on: safeguarding, allergies, risk assessments and much more. Since completing my Level 3 I have grown in confidence as I feel I can handle challenging situations a lot better than I could at the start of my journey. I enjoy helping our apprentices by giving them advice and help regarding their coursework.
Alongside childcare I was also completing my functional skills in IT, third time lucky I passed. I have taken on board lots of computer skills and often help others in my setting with reports, emails and care diaries as these are all done on our online platform.
What changes and activities have you been able to implement in the nursey as a result of completing your apprenticeship?
My apprenticeship gave me lots of ideas to try and themes to use when planning next step activities for children. Together in Little Gems we created a cosy corner using pallets and ideas I found from researching certain units from the course. I am in charge of posting Little Gems activities to Facebook as my room leader says I have 'the knack' and skills to create engaging posts for parents.
How has completing your apprenticeship helped to achieve your goals?
Before completing my apprenticeship I always wanted to become confident enough to run a room. I feel that now I have the knowledge and confidence to do so; during my recent supervision, my manager had praised how far I have come and flourished upon completion of my Level 3.
My current room leader relies on me a lot and is preparing to slow down, she has expressed that she would like me to fill in as room leader when she goes on maternity leave. My manager has also mentioned this to me. Without the guidance and support from everyone at Hawk this wouldn't have been at all possible.
Would you recommend undertaking an apprenticeship with Hawk?
I want to thank everyone for such an amazing programme and would 100% recommend the training programme to anyone. Not only does it educated and guide you, it also gave me the satisfaction and goals to work towards. I am proud of my journey and looking back I have achieved so much.
Prev
Next