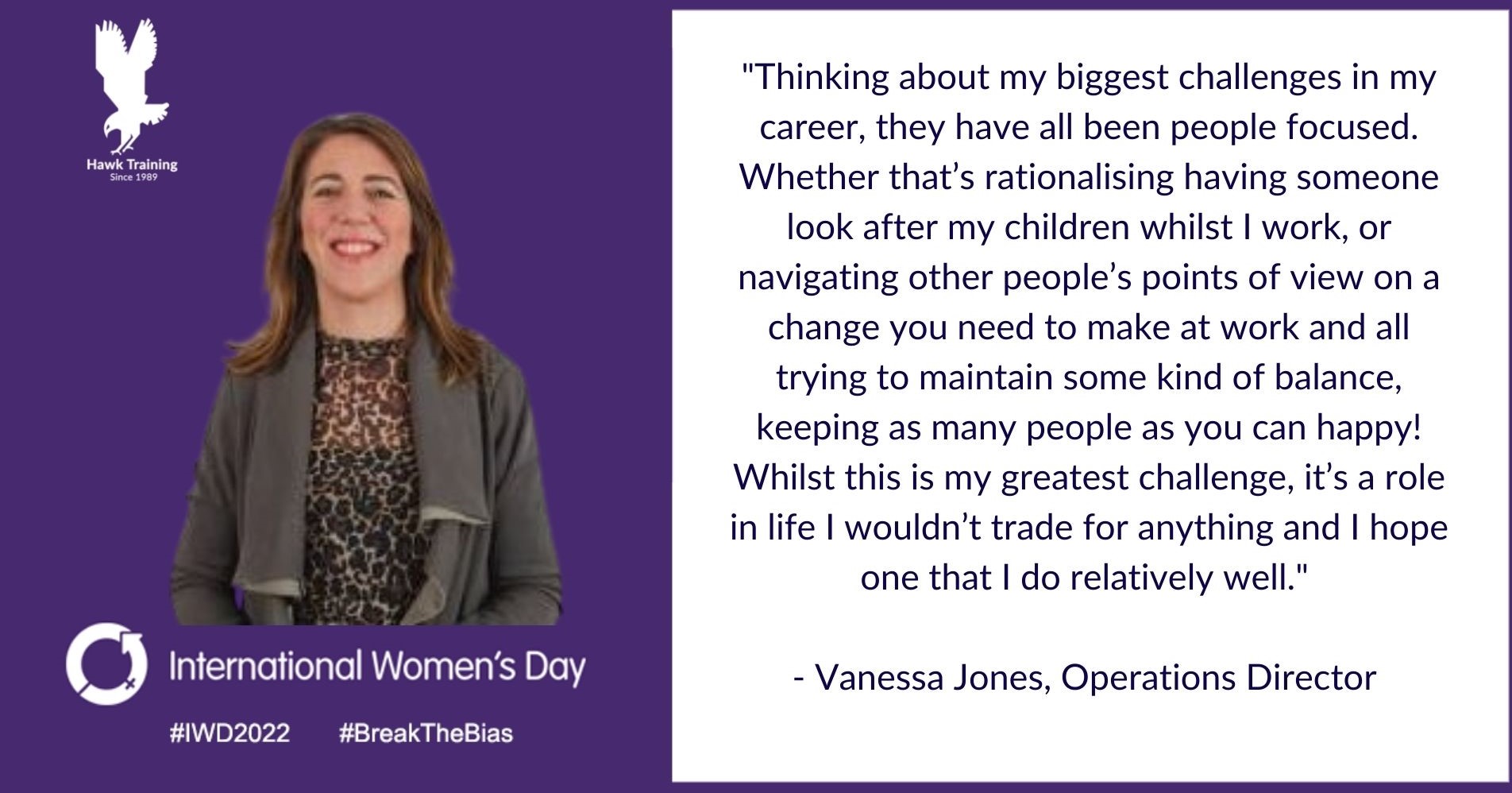 Vanessa's journey with Hawk
To mark International Women's Day we caught up with our Operations Director, Vanessa to find out about her journey with Hawk and what challenges she has had to overcome to get to where she is today...
I have worked full time since the age of 17, starting out on a YTS scheme training as a travel agent following only one year at college. I am from a family with a very strong female presence and all working women, now with many of us being working mums and at Hawk we have around 75% female employees, making me extremely fortunate to have a voice and feel empowered as a woman in business.
I joined Hawk as an apprentice doing an NVQ in Administration working as an office junior. Learning on the job from skilled people where I could apply my new knowledge and skills enabled me to build a solid foundation in business. Learning from others has always been my preferred approach to learning and is where my passion for work based learning stems from. At Hawk I have had the opportunity to experience lots of different roles over the years, Administrator, Accounts Assistant, trainer/assessor, manager, HR Director and now Operations Director.
Working with like minded people comes up as the main driver that attracts and keeps our people and is the reason I love what I do! Being responsible for our apprenticeship delivery teams is never dull and always offers a new challenge and it's the people that make it all worth it. Operations is a multi-faceted role where you need a 360 degree view of everything, all the time – I feel this role plays to my strengths as a woman. We are rarely ever thinking about one thing, whether it's doing the washing up, preparing dinner or holding a meeting, I am always doing a mind sweep of various other things that I want to get done.
Thinking about my biggest challenges in my career, they have all been people focused. Whether that's rationalising having someone look after my children whilst I work, or navigating other people's points of view on a change you need to make at work and all trying to maintain some kind of balance, keeping as many people as you can happy! Whilst this is my greatest challenge, it's a role in life I wouldn't trade for anything and I hope one that I do relatively well.
Prev
Next