2023 promises to be an exciting one for the team at Hawk Training. After a few years of adaptation as result of the pandemic, we feel that we're now in a position to diversify our offer and provide our learners and employer partners with further learning opportunities.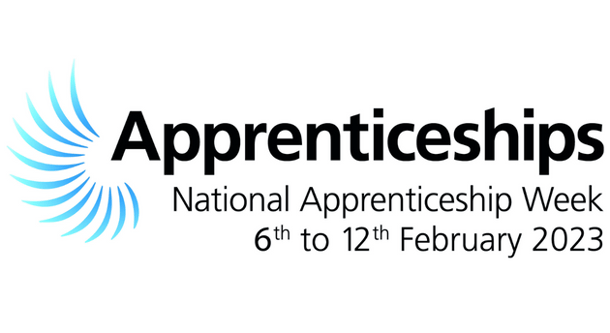 National Apprenticeship Week 2023
We kick off the year in style, with National Apprenticeship Week 2023 taking place from 6th – 12th February. The theme this year is 'Skills for Life', reflecting on how apprenticeships can help individuals to develop the skills and knowledge required for a rewarding career, and businesses to develop a talented workforce that is equipped with future-ready skills.
We're looking forward to hosting and participating in a wide selection of events throughout the week which will be revealed soon. If you have any exciting plans that you'd like support with then please get in touch!

Train to retain
The past year has seen the Great Resignation throughout employment with statistics revealing that a lack of training and development is one of a few driving factors in staff making the decision to leave. We have been listening to employers and their staff and have been build learning experiences that support retention of staff as well as making an impact on productivity in organisations.
Apprenticeship programmes not only help employers to build their talent pipeline, but they upskill current workforces and enhance succession planning. We work with organisations to recruit, train and develop hungry talent who can be moulded into loyal and productive employees at the same time as nurturing existing staff to develop to the next level in their career, feel valued and develop skills that support the needs of the business.
We have also been continuing to add to our suite of accredited learning and short courses, supporting employers across sectors to develop either as standalone provision or part of a wider progression development pathway.
Over the past few months we have delivered webinars on 'future-proofing your organisation with apprenticeships'. If you were unable to attend, you can access the recording using the link below.
If you'd like to find out how we can support your business then please get in touch with us today us at enquires@hawktraining.com or call us on 020 8891 0992.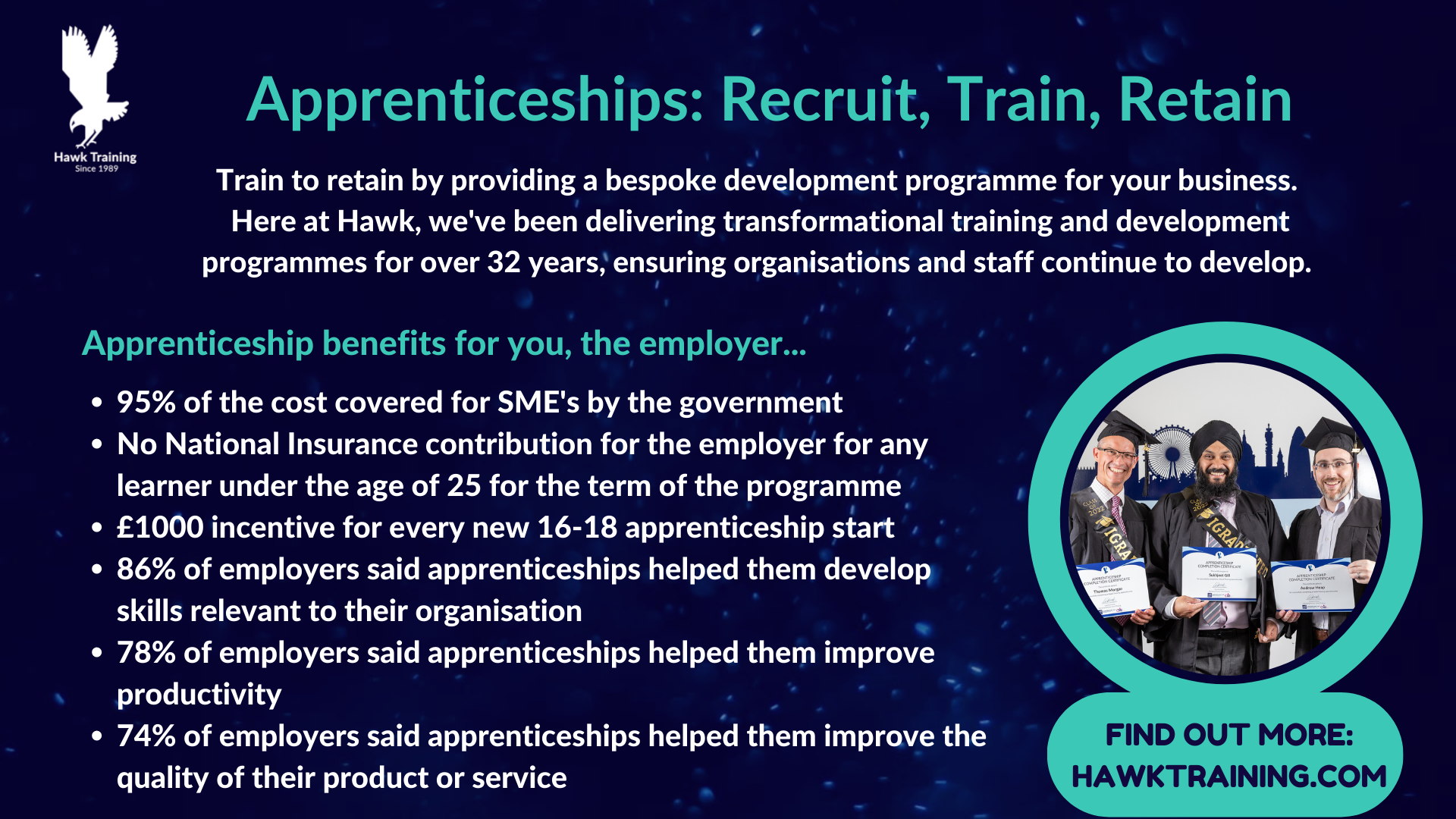 New apprenticeship programmes
As we enter 2023 we have listened to our employers around the demand for new apprenticeships and we're delighted to announce that we will be launching the following programmes next year:
As as well as our apprenticeship offering, we're also looking at the potential of delivering even more training courses. If there are any apprenticeships and/or courses that you'd like for us to deliver to your organisation then please click on the button below and let us know what you'd require.
If you would like to know how Hawk Training can support you or your business in 2023 then contact our team at: enquiries@hawktraining.com or call: 020 8891 0992.
Everyone at Hawk Training would like to wish you a Merry Christmas and Happy New Year!