Now you know about the Apprenticeship Levy and the deadline lots of organisations are under to see the funding before it's too late, identifying where the training gaps in your organisation lie is the logical next step.
A quick recap on the apprenticeship levy.
Back in April 2017, the government introduced the Apprenticeship Levy for all employers with an annual wage bill of over £3 million. 0.5% of your monthly wage bill has been automatically taken out of your account via PAYE and put into your 'Apprenticeship Levy pot'.
If you've not yet started using your levy funds, you will begin to lose them come April 2019. Read more about this here.
So now you have all these funds, what can you do with them? Identifying training opportunities in your organisation might sound like a long and laborious task, which will involve a lot of people, but with our help, you'll be able to quickly spot opportunities and fill the skills gaps in your organisation and using an apprenticeship scheme.
Here are our 4 steps to identifying training opportunities within your organisation.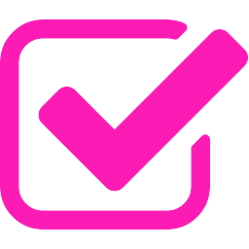 Set clear expectations for each role
Employees like to have a defined job role. Setting clear expectations for each role in your organisation will not only help your employees hit their KPIs and targets but allow you to spot exceptional employees. Employees who are hitting targets regularly or showing great potential may benefit from an apprenticeship scheme.
Monitor performance
Monitoring performance should be used as a method to support your employees. Setting clear goals and responding to targets when they are hit, but more importantly understanding why a goal isn't reached will give you a good insight into an individual's training needs.

Ask your employees
This might seem like an obvious point but asking your employees if they want to embark on an apprenticeship is a great way to see if they are committed to your organisation and open to developing their skills.

Create personal development plans
This is a great way to encourage employees to achieve personal goals. Giving employees the opportunity to work on a personal development plan will have an outstanding effect on their motivation, and an apprenticeship will build the foundation of creating and maintaining a sturdy self-development plan.
So now we have covered some areas of how to identify training and apprenticeship opportunities, and you'd like to use your levy to train your staff, it begs the question, who should you offer an apprenticeship to?
Our advice is to use an apprenticeship to develop and invest in your staff. Use appraisals to identify which employees are performing well and would benefit most from an apprenticeship scheme.
Do you have any skill gaps that need filling? Organisations can use apprenticeships to upskill their employees, encouraging them to develop to close the gap. Another option is using a skills gap to hire someone new on an apprenticeship scheme, teaching them your organisational values and moulding them to the role you need filling.
If your staff are feeling demotivated, apprenticeships are a fantastic way to re-engage staff and help them to succeed. Offering a demotivated employee, the opportunity to improve, develop and learn should give them a sense of achievement. Offering an apprenticeship will also show that they are valued because you're investing in them, their skills and their career. The flip side of this is bringing in a new apprentice to ignite passion and motivation into the workplace.