Happy New Year from everyone here at Hawk Training.
We hope you enjoyed a wonderful festive break and you're now feeling refreshed and raring to go for an exciting 2022.
Despite the challenges faced last year, we continued to support hundreds of organisations and individuals with enriching apprenticeship programmes. Click here to check out just a selection of success stories.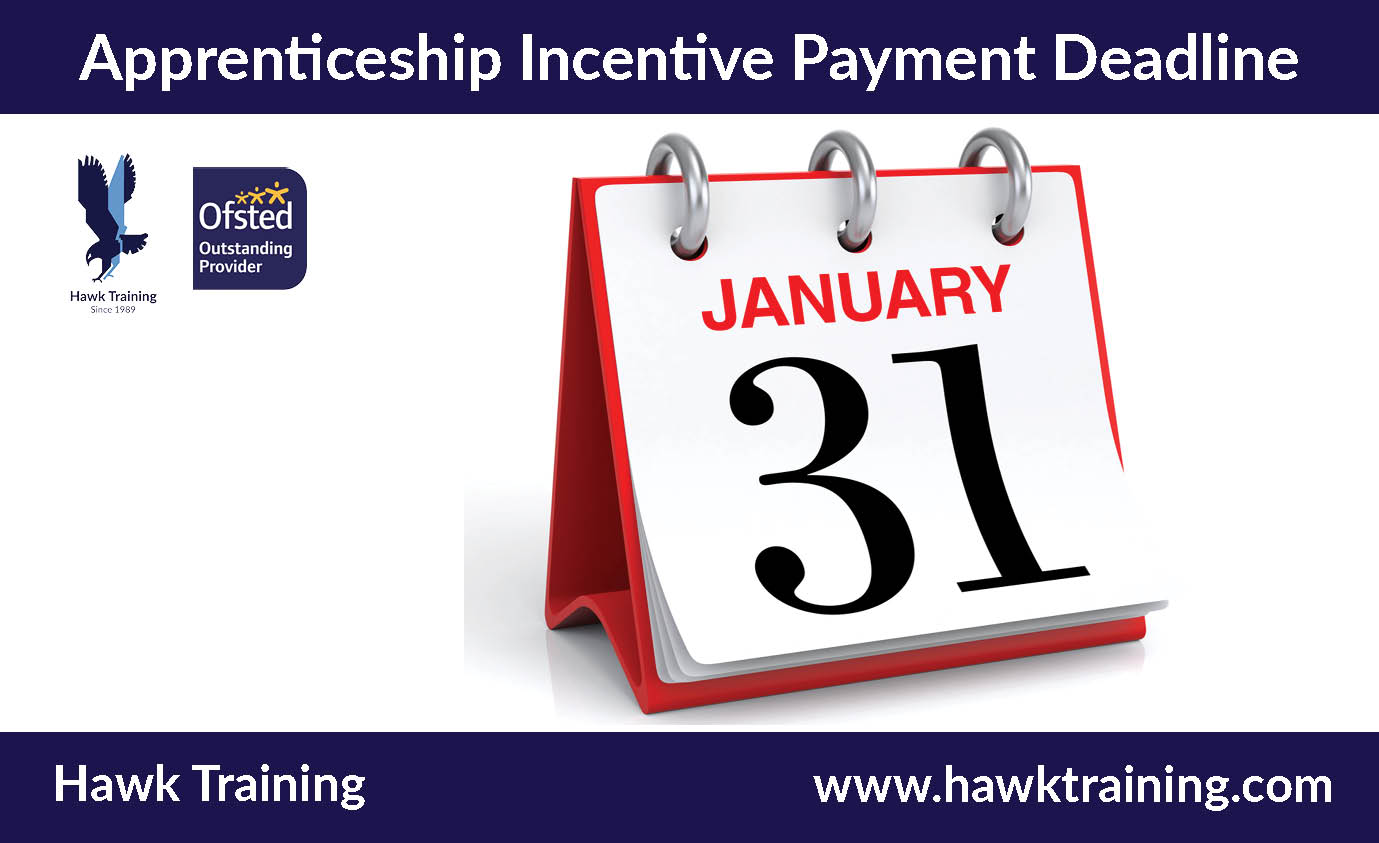 Don't forget that employers can now apply for a payment of £3,000 for apprentices of any age with an employment start date from 1st October 2021 to 31st January 2022. Applications close on 15th May 2022.
In order to receive the incentive, you must set up an apprenticeship service account before submitting an application for each eligible apprentice. Click here for our step by step guide on registering on the apprenticeship service.
Please get in touch with us if you would like to take advantage of this.

We are hugely excited for the upcoming National Apprenticeship Week 2022.
The theme for the week has been confirmed as #BuildTheFuture and we're really looking forward to supporting individuals and organisations understand the value apprenticeships can have for their futures.
We will be revealing our agenda for the week shortly so watch this space. In the meantime, please let us know what have you got planned or if you would like support in delivering any information sessions.
Thanks again and as always, please contact us at enquiries@hawktraining.com or call us on 020 8891 0992 with any training and development needs you may have.