Happy Friday everyone! We are hugely excited for next week's National Apprenticeship Week (NAW) and as always, we have an action-packed week planned.
Following the challenges of the last two years, it's incredibly important for training providers, apprentices, employers, and local authorities to come together and celebrate the power of apprenticeships. As well as showcasing the impact that they will have on helping to rebuild the future.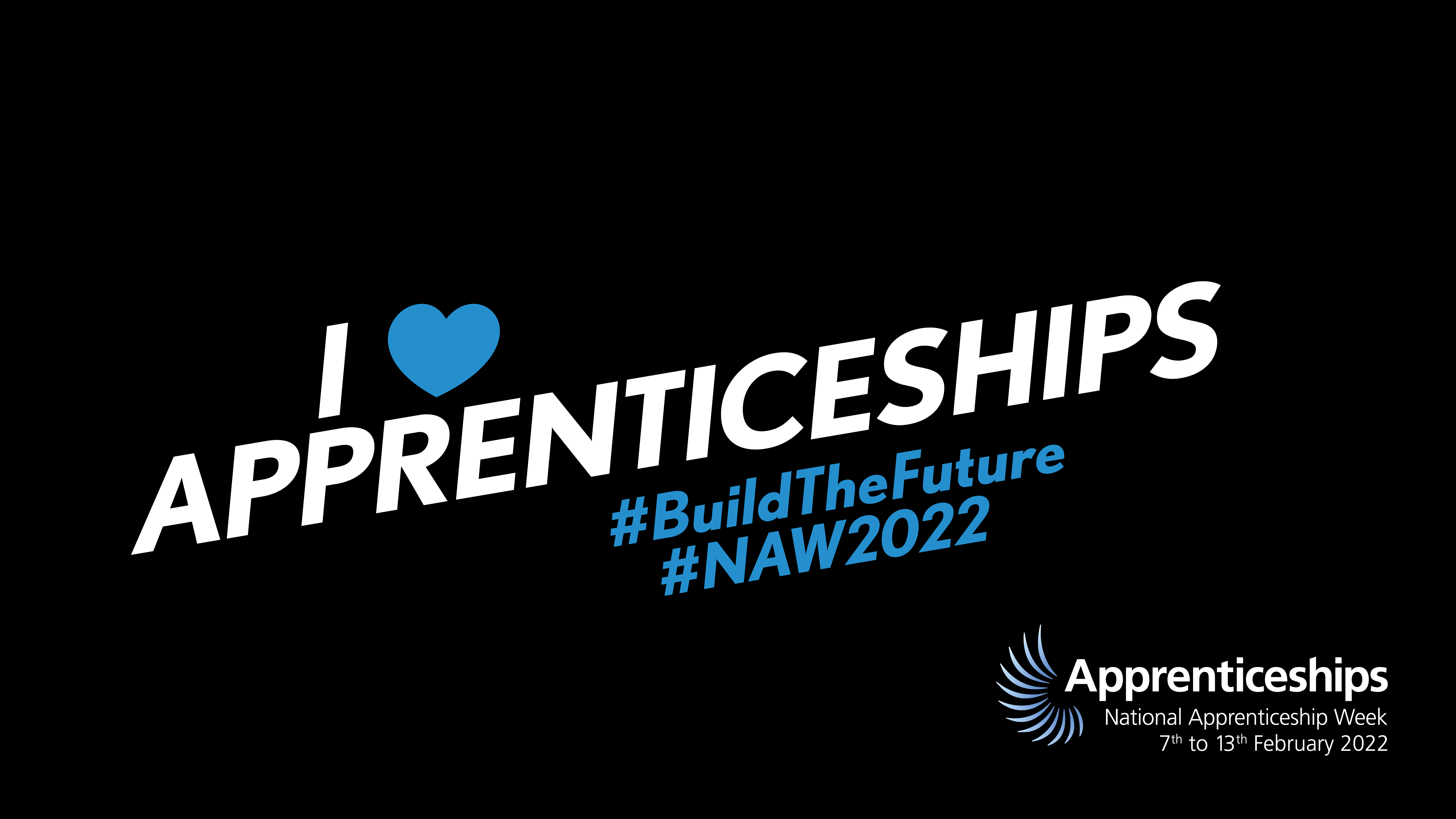 The theme for NAW has been confirmed as #BuildTheFuture and we're really looking forward to supporting individuals and organisations understand the value apprenticeships can have for their futures.
First up, we have planned some exciting employer information sessions for a selection of our apprenticeship programmes.
As well as this, we will also be supporting our fantastic partners with some of their own information sessions, including: Fortnum and Mason, Lewisham NHS, Homerton NHS, SLAM, Ealing Youth Careers Fair, Incora and more.
Finally, we're really looking forward to our employer and learner events. On the Tuesday, we will be hosting a Rogue Agent virtual Escape Room for ten learners and we will be bringing proceedings to an end on the Friday with our Employer Forum followed by a tour of Twickenham stadium.
Please note that we are restricted to a specific number of participants for both events.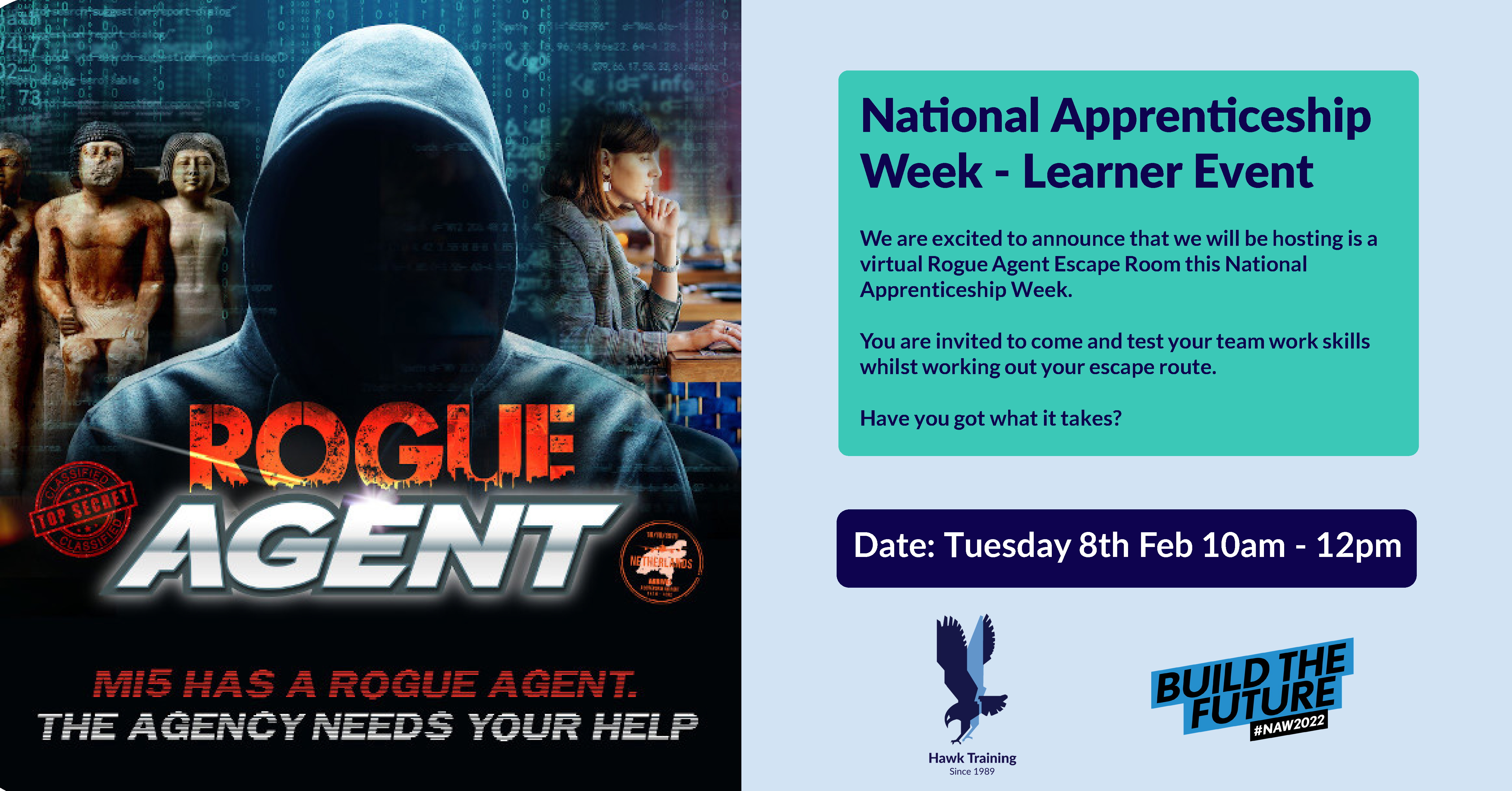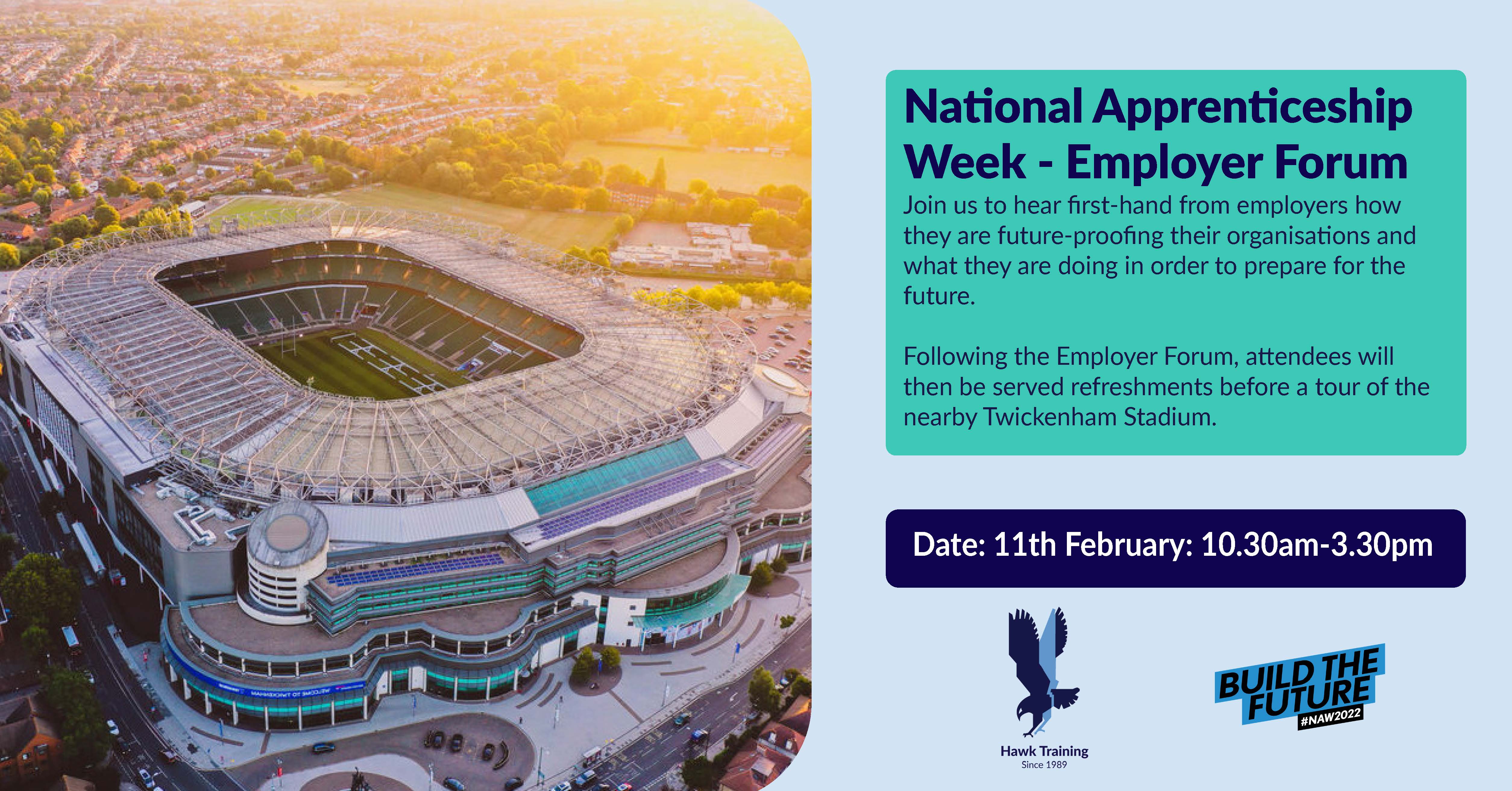 Over the course of the week, we will be sharing some fantastic stories and content from apprentices and employers, showcasing the impact our programmes are having so please look out for these on social media.
Have a wonderful weekend and we hope to see you during National Apprenticeship Week!
#NAW22 #BuildTheFuture #HawkTraining