Here at Hawk Training we take the mental health of our staff, learners and partners very seriously, especially following the turbulent year that we've all experienced.
As an organisation, we are looking forward to kickstarting our 'Wellbeing Wednesdays' for our staff so that we continue to take time out of our busy schedules to switch off and connect with each other on non-work-related issues which we have offered throughout the pandemic as part of our time to talk weekly
meetings.
Ahead of Mental Health Week we caught up with our resident Learner Support Lead, Steph Taylor, who shared some invaluable advice and top tips for keeping mentally healthy.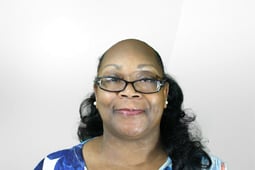 How can I help myself?
Self-care techniques and general lifestyle changes can help manage the symptoms of many mental health problems. They may also help prevent some problems from developing or getting worse. Here are some tips for looking after yourself that you might find helpful.
If these work well for you then you may find you don't need any formal treatment. However, it's important to remember that there is unlikely to be an instant solution. Recovering from a mental health problem is likely to take time, energy and work.
What are the benefits of self-care?
Self-care has a number of benefits, most of which are interlinked. Committing to self-care should improve your wellbeing all round.
Self-care can improve your physical health
A big part of self-care is committing to looking after your body and becoming more attuned with its needs. Whether it's brushing your teeth, exercising more or getting enough sleep each night, part of any programme of self-care should focus on looking after your physical health.
Self-care can reduce stress and anxiety
Making time for relaxing activities, such as taking a warm bath, listening to music or practising yoga or meditation, is another common theme of self-care.
Any activity that makes you feel more relaxed can help to reduce symptoms of stress and anxiety and to lift your mood.
Self-care can boost your self-esteem
As well as helping to calm your nerves, taking time to relax and look after yourself can have a positive impact on the way you see yourself: treating yourself with kindness can make you look upon yourself more kindly.
Self-care protects your mental health
Making changes to prioritise self-care can help to manage mental health issues and might even prevent them from getting worse.
Of course, self-care is not a substitute for professional help, and you shouldn't feel you have to tackle your problems alone. If your mental health is suffering, you should always talk to someone.
However, if you're looking to improve your mental wellbeing, taking the time to care for yourself both mentally and physically is really important. It is not selfish to take care of you.
Self-care can lead to better relationships
It makes sense if you think about it: the happier and healthier you are, the more you can give to a relationship.
This is especially important if you are a parent or carer. It can be so easy to put someone else's needs first, but you must look after your own health too.
To conclude, here are some final tips for looking after yourself that you might find helpful.
Stay aware of your mental health
Nourish your social life
Try peer support
Make time for therapeutic activities
Look after your physical health
Contact a specialist organisation


For more information on this year's theme of 'Nature' for Mental Health Week, please visit www.mentalhealth.org.uk.