What is persuasive writing?
Simply put, persuasive language is a type of language that is used to persuade. This could be to persuade the reader to buy something, believe something or think something.
Persuasive writing is a written form of an oral debate and can be a fun and interesting style of writing to practise in preparation for your Functional Skills exam.
Persuasive texts feature different types of language. The different methods used in persuasive writing at this level usually are imperative verbs, alliteration, facts, opinions, rhetorical questions and repetition.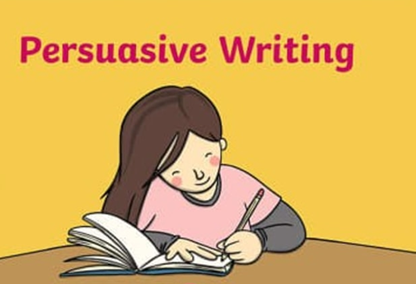 Examples of persuasive writing and texts:
Reviews - A great way to express an opinion on a product or experience, whether it is your favourite restaurant or the latest gadget.
Advertising campaigns - Think about your favourite TV adverts or an eye-catching billboard you saw recently.
Travel brochures - These are great examples of persuasive writing to sell holiday destinations, tourist spots and hotels.
Essays - Essays are examples of longer writing that set out an argument or opinion in the opening paragraph.
Speeches - Speeches can be on anything the writer is passionate about and often include hyperbolic speech and emotive language to hook the reader or audience.

Are you ready to put your persuasive writing to the test? Try out the activity below and contact a member of our Functional Skills team if you need any help and support via fssupport@hawktraining.com.