Hawk Training has been providing learning and development solutions for 30 years now, and since adopting apprenticeship standards and End Point Assessment (EPA) as the new assessment method, our tutors have not disappointed their learners. We are proud to have had a 100% overall achievement rate, with 80% of those learners passing their EPA first time.

What is EPA?
Each apprenticeship standard contains an assessment plan which describes how the apprentice will be formally, and independently, assessed at the end of their apprenticeship programme - known as EPA.
Depending on the apprenticeship, apprentices' knowledge, skills and behaviours are assessed using a range of assessment methods. Confirmation that the apprentice is ready for EPA happens once the on-programme delivery phase of the apprenticeship has been completed (the apprentice has acquired all of the necessary knowledge, skills and behaviours) at what is known as a gateway meeting. The EPA must be achieved before an apprenticeship certificate can be issued.
What assessment methods are typically used at EPA?
Test set by End Point Assessment Organisation (EPAO)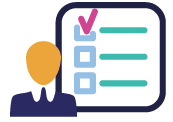 Some apprenticeship standards will assess the apprentices' knowledge and behaviours through the use of knowledge tests. Typically these will be multiple choice and/or short answer questions which allow the apprentice to demonstrate their knowledge, understanding and behaviours of certain key topics. Duration will vary depending on the apprenticeship standard in question but can be anything from 30 - 60 minutes.
Real-life Practical Observation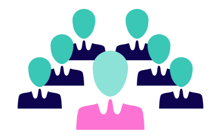 In order to confirm that an apprentice is competent and able to apply both skills and behaviours as specified in the apprenticeship standard, an independent Assessor from the EPAO will undertake an observation of the apprentice performing real-work activities in the workplace. Duration will vary depending on the apprenticeship standard in question but can be anything from 1 - 3 hours.
Professional discussion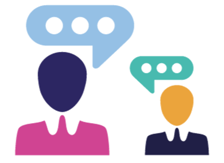 Professional discussions, where required, are typically conducted remotely and consist of the independent Assessor asking the apprentice a range of questions to provide them with an opportunity to demonstrate their application of knowledge, skills and behaviours in the workplace. Occasionally the discussion may make reference to evidence that the apprentice has contained within their portfolio of evidence too.
Here are our top tips for apprentices preparing for End Point Assessment...
Practice
At Hawk Training, we conduct a series of mock EPA's. This means that each apprentice will have completed at least 2 mock EPA's before their final assessment. Knowing what to expect from the assessment takes away the element of the unknown, and provides an opportunity to receive feedback on areas where further development may be beneficial. This means apprentices feel much more confident and prepared for their real assessment and therefore perform better.
Confidence
Know your stuff! A portfolio of evidence showcases everything that the apprentice have accomplished and learnt whilst on the apprenticeship programme. It helps to inform the apprentice, their employer and us as the Training Provider, to know when the apprentice is ready for EPA. Apprentices will only be allowed to complete EPA once all training has taken place and there is clear and tangible evidence that the apprentice is now competent so apprentices should relax, be confident and show the independent Assessors what they've learnt and how they have applied it.
Know your strengths
When answering questions during an assessment, like during a Practical Observation or a Professional Discussion, be sure to stick to answers that are based on your own experiences from your apprenticeship. Not only will this show the assessor that you can apply your knowledge to your practise, but it will also give them a better picture of your competence, and they can then ask further questions to fill in any gaps.
We'd love to discuss your apprenticeship needs and provide more information about End Point Assessment, speak to one of our friendly team on 020 8891 0992 or visit www.hawktraining.com