It's a sunny Thursday lunchtime in Hampton's community hub and people of all ages are basking in the idyllic garden settings, chatting and laughing over cups of tea and coffee. As I enter the indoor facilities, there's a personal training session taking place with an elderly gentleman in one of the rooms adjacent to the bar area where Sue Green is engaging with locals - the founder of this inspiring centre and the person I've come to meet.
From the first moment that Sue greeted me, you could see how engrained she is within the community. As soon as we sit down to chat, we're pleasantly interrupted by a woman who begins to lavish praise on the hub, detailing the impact it's had on her life: "I don't know where I would be without this place," she said.
"Inspired Women was kind of where it all began (in terms of the hub)," explains Sue as she modestly recognises the compliment.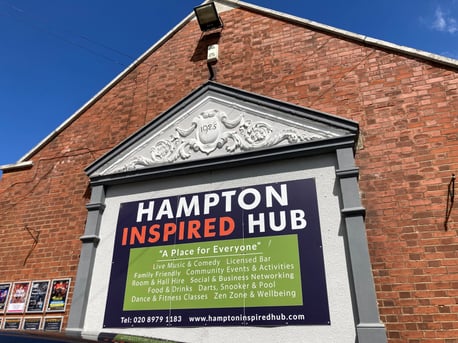 "I'm a bit of a workaholic. I'm completely enveloped in my nurseries and that was my life, but the trouble is, when you become enveloped you find then that everything you know is within the nursery." As well as launching the hub, Sue is also the founder and owner of four local nurseries, known as Greenacres.
"I love to empower people. I'm not just a business owner, I'm also a mum and a real person. I set up a group called Inspired Women which allows women to come together and inspire each other. That developed further as we would take on a charity and start gaining for the charity. We then started having speakers, which were often the women themselves, and then we started travelling around other countries to see how women work. Gradually I realised that all of these women had different passions for different things and you just thought that if you harnessed all of those passions, you can actually change the world forever."
Sue's first passion will always be childcare and it's through this that she's been able to build her businesses. "From age ten I always knew I wanted to work in childcare. I lived on a council estate and so all of the families there used to trust me with their children", said Sue.
"I'd collect all of the children on the estate and the parents would trust me with them. I would then run a little school in my house and I just knew that was what I wanted to do. So then as soon as I was then old enough to be responsible, I then started my own creche before working for a sports creche and nannying whilst I obtained my qualification. Then, as soon as I got my first qualification, I opened my first nursery."

The early years sector has evolved down the years, but Sue believes that the provision is in a far healthier place than it was 20 years ago: "When I first started it was very much governed by social services. They would do an annual visit with us and the welfare of the children at home wasn't our business. If a parent was drunk, it wasn't our business. It's changed dramatically, we didn't write reports then and it used to be quite worksheet based, everything was very timetabled."
Thankfully, early years providers are now able to have more of an impact on children's development: "Now, we provide the stuff they need; self-confidence, self-esteem, a great sense of humour, resilience, understanding their community and how the world works", explains Sue.
Despite making huge strides down the years, like most industries, childcare provision was turned on its head in March 2020 as a result of the pandemic: "that anxiety and fear that lots of people talk about has had an impact on the children. They didn't go out for a long time; they didn't have friends and people around them. The parents didn't have friends and people around them too. Children are enveloped in their parents' love because they were at home, but their parents were anxious. They were anxious because maybe they were out of work or they lost the social side and the advice wasn't available to them. That safe little world of home suddenly becomes unsafe because you haven't got those support networks around you."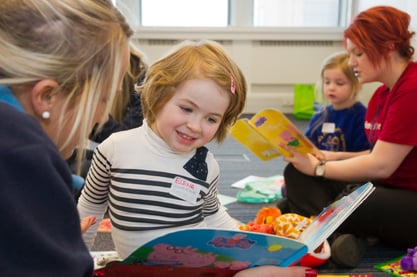 Hawk Training have been supporting Greenacres nurseries with apprenticeship training for over 17 years and it's this relationship that has helped Sue to ensure that local parents continue to trust her Ofsted Outstanding childcare: "I need someone very personal that we can work with. The way I employ my staff, it's very much about that. It doesn't start off with qualifications, it starts off with a sparkle. When I employ someone, they have to have come to the interview and it doesn't matter to me if they're a 16 year old or 60 years old. I get them to talk about their experience with children, and it could be their little brother, it could be someone they babysat for, it could be they've been in other childcare, but if their eyes don't sparkle when they talk to me about childcare and the children that they've been with, then it's not for us because we can teach them everything else but I can't teach them to sparkle," said Sue with real passion in her eyes.
"That's why the relationship with Hawk was so important because I needed a company that was actually going to nurture that fervour. Crawford (Knott, Manging Director of Hawk) is very personable, and he was always there for me no matter what. I'd throw an idea at him and he'd come back with things. He'd support us all the way through and then his team of staff over the years have always been very much a 'let's listen to what the needs are' and then they go."
Since Hawk Training began delivering early years apprenticeship programmes back in 2005, the sector has witnessed vast changes - the most recent of which came in 2019 following the switch from apprenticeship frameworks to standards as part of the apprenticeship reforms. These standards, developed by employers and professionals in the sector, are designed to ensure a high level of on-the-job learning and the development of necessary skills.
Sue feels that the sector has come a long way: "I mean it scared me over the years to be quite honest because every time it evolves I always worry we lose a little bit of that personal touch. We are moving on by listening to what people need but there's so much where it seems to be less staff for more responsibility each time because everyone finds it so difficult to employ people. And then you're worried about whether there are people going to get the right input. But Hawk has always managed to juggle that for us and look at those things."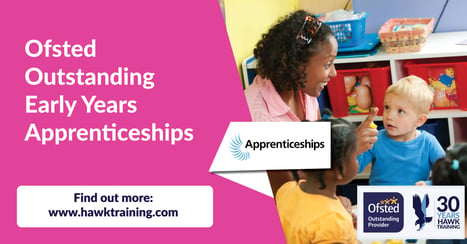 However, despite Sue's assured confidence in the early years training she receives, she feels that issues with current staffing lie deeper that just that: "It might sound daft because I think in terms of the general syllabus of teaching people in childcare, I think we've kind of got it sewn up. I think, like the rest of the world, we need to concentrate on what their (staff) outlook of life is because lots of youngsters these days suffer from some kind of anxiety, depression, panic attacks, lack of confidence in some way and they're not always prepared with the skills of how to actually increase their self-confidence and their self-awareness."
As well as this, like many nursery settings, Sue and her team are also facing concerns with staff retention and recruitment. In October 2021, the Early Years Alliance launched a survey on staff recruitment and retention in the early years sector in England. They found that more than 80% of settings are finding it difficult to recruit staff and over a third of respondents are actively considering leaving the sector.
"It's been happening gradually for at least the last 10 years. At the moment, if you look at it there are lots of jobs out there, there is lots of opportunity. Childcare doesn't pay half as much money as most jobs and we can't afford to. I'd love to pay all my staff double and treble what they're earning now, but we can't. There are too many things to juggle. It's hugely long hours, usually just because, especially in day-care, you've got to have key workers that are there from the beginning to the end."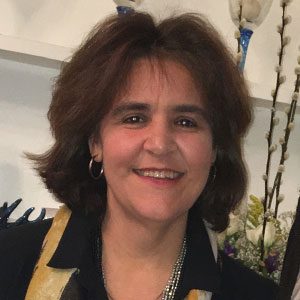 Despite the challenges faced, Sue remains resilient and determined to help bring communities together. "Nowadays I'm not just dealing with families or women, we're now dealing with everybody, so the hub was about bringing the whole community together and it didn't matter whether it was people without money or with lots of money, people who were alone or had huge families, people who were older or younger - this place is for everybody. Everything that I've ever done is about the community and the strength of the community."
But Sue isn't stopping there: "I'd like to take it further. I want to do a lot more with bridging the gaps for disadvantaged families and people who are socially isolated. I want to outreach just a little bit more. Similarly, nurseries are for anybody seeking quality childcare for their children and I'm not talking babysitting, I'm talking about experience. That's exactly why what we're doing now is not about money, it's about offering the whole community that same experience, so I will continue that. I want to be able to do cooking with them, I want to be able to do growing with them - forget computers for a while. You know, just go back to the basics."
Here at Hawk Training, we are proud to be supporting communities through the training we offer to so many wonderful businesses. If your organisation would be interested in any training and development opportunities, then please visit: www.hawktraining.com and get in contact with our team today.