I wonder if I described my experiences over the last 35 plus years, you could guess my job. Well, here are some clues;
When I have entered a room, I can hear the chants "John, John, John" they run to me with open arms. Am I a celebrity who does book signings? Nope.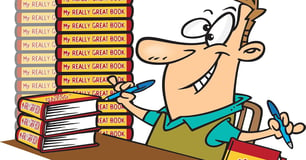 When I play football at my work, I am pretty much the best player on the pitch and I receive many cheers and adulation. Am I a premiership football player? Nope.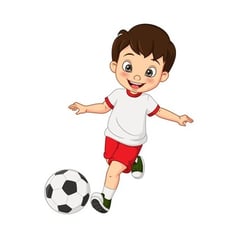 They love my singing and will always join in with me and absolutely love it when I try new songs with them, they dance and smile? Am I a pop singer? Nope.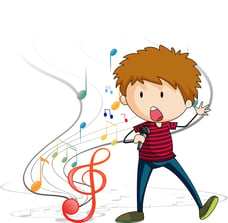 Finally, my artwork is adored by my audience even though I do not rate my own work, but they appear to love it. Am I an artist? Nope.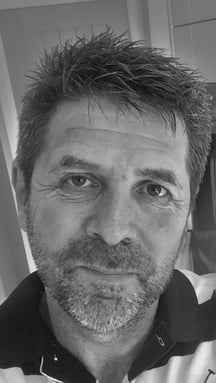 I am John Warren and since 1983 have been an early years practitioner or as I prefer, an early years teacher.
Do I still love working in the sector, yes I do. I am as passionate now as I was then because as you can see from up above that the role in early years changes daily and the experience as well as the knowledge gained is awesome.
My own careers officer told me that I should not enter the early years sector as I would never have enough money to have my own house, car et. Let's just say she was wrong, and I am part of a thriving business.
However, the industry could benefit from a more balanced workforce when we are talking about men, depending on what statistics you read men currently make up between 2% and 4% of the workforce which is way too low.
So, what is it like being a man working in early years? To be honest I have enjoyed every day, it is enjoyable, it is rewarding, and it is a worthwhile career.
There will be times when things don't quite go to plan but at those times it is time for reflection and time to try again. Here is one example of when things didn't quite go to plan.
I decided I wanted to paint with the children, but with a difference and I wanted to go BIG. So, I did go VERY BIG. Let me set the scene, I covered the entire floor of a playroom with paper and surrounded the piece of paper with 18 children aged three and four years, all with aprons on. I then filled a bin bag up with paint and hung it by a piece of washing line from the ceiling. I then handed it to one of the children and pierced the bag with several holes. The plan would be that these little children would gently rock the bag back and forth to each other. Let me just say I underestimated the strength of a three year old. As he took the bag from me he launched it towards his friend who caught it and launched it back to another child before I could get to it, by this time the walls and ceiling were covered with paint, as well as most of the children. However, the by-product was that these 18 children were laughing hysterically, and I am sure it was a time at nursery they will never forget, and I made a difference in their life.
On a more a serious note there are other ways to change lives by saving lives. Early in my career I worked in a nursery in London where I had concerns about a child's safety. I worked closely with the social services team over a period of time. To cut a very sad story short, one day I discovered some horrific injuries on the child. We discovered the child was being physically abused by her step-grandmother and we took action to remove her from the family and she was later adopted.
Working in childcare and education, you can make a real difference to children's lives and your own. I am now a director of a successful small nursery group, a new franchise nursery company, I have a Masters in Childcare Education, I have been awarded one of the most influential people in childcare in the UK twice and am an author of a children's book. However, the thing I am most proud of is my nursery nursing qualification, now a level 3. It opened so many doors to a wonderful career. I do not think the children cared if I was a man or a woman, all they cared about is that I cared for them and knew them. The sector is continually crying out for passionate and professional people to join the sector. I believe that there is an untapped well of passionate men who can help fill the gaps that the sector currently has.